5 tags
Lina Scheynius.
Lina Scheynius always been very open about sharing her life from intimate self-portraits to glimpses of friends or just the view outside her window, the London based, Swedish photographer finds beauty in the simplest and most unexpected moments.  www.linascheynius.com
3 tags
Ann He.
Ann He, born in China, but now based in America is an aspiring fashion photographer who focuses on her work being more as an art form and expression of curiosity. For Ann, photography is a portal to the world of imagination, a way of exploring new facets of oneself or just a way to renounce reality and create an idealised alternative.   Check out more of her work - www.annhe.com
3 tags
Hana Haley.
I recently stumbled across San Francisco based photographer Hana Haley. She produces extremely haunting photographs, mostly of women in pensive moods, full of colour and high saturation levels. She feels her photographs "are like stray lashes that have fallen loose from my lids to exist somewhere else." www.hanahaley.com
8 tags
Youth vs Femininity.
This is a series of images I photographed for a recent project based on the pressures of growing up in this day and age, especially for young girls. Babies pushing around babies in prams and pretend weddings in the back garden doesn't even come close to how young girls view life these days. The "perfect look", the "perfect lifestyle". Instead of playing out in the...
3 tags
As we walked, we talked and talked and talked about politics, about movies, and about why the French could never come close to producing a good rock band.
6 tags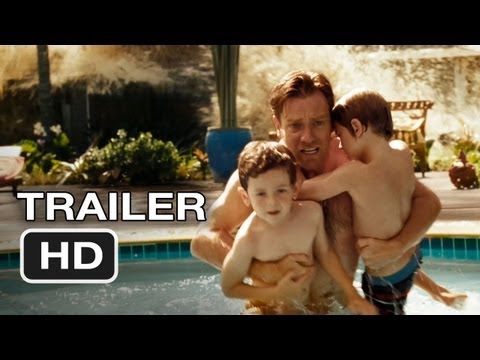 7 tags
Daniel Gebhart de Koekkoek.
The World We Live In. Daniel Gebhart de Koekkoek'spersonal work is varied, ranging from the sleeping practice of the Japanese to documentary photography exploring Swiss winter campers. His style is curious and full of confidence, focused on creating atmosphere from very serene places as he shares with us all the wonder, beauty and admiration he sees.  Pillow Fight, Union Square,...
2 tags
Lean With It.
Paul Octavious. www.pauloctavious.com
4 tags
5 tags
Lukasz Wierzbowski.
www.sequin-covered-swans.tumblr.com
7 tags
Woman to Woman - Nancy Honey.
'A woman must continually watch herself. She is almost continually accompanied by her own image of herself, whilst she is walking across a room or whilst she is weeping at the death of her father, she can scarcely avoid envisaging walking or weeping. From the earliest childhood she has been taught and persuaded to survey herself continually.' Ways of Seeing - John Berger.
4 tags
Jane and Louise Wilson.
The other day I thought it was about time that I visit the Whitworth Gallery in Manchester. Without thoroughly looking on the website at who was exhibiting, I was pleasantly surprised to come across Jane and Louise Wilson's photographic work on the town of Pripyat, which lies north of Kiev, close to the Russian border. Set in the heart of what Stalin used to call the Soviet Union's...
5 tags
adam custins.
photographer/instant film lover. www.custins.com
7 tags
Lee Friedlander.
That little tiny moment in photography is a beginning and an end and it has something to do with the same kind of mentality that an athlete has to use… The tricks that good tennis players use, especially what happens when the ball bounces and does odd things… You couldn't predict what you're what you're going to do. Try to hit it back. Not only try to hit it back, try to hit it back in a weird...
3 tags
4 tags
4 tags
Yummy Sandwiches.
Here's a little something that I'm dying to make at some point in the near future! This black plum ice cream sandwich recipe over on Chasing Delicious is made entirely from scratch using pretty simple ingredients for a lovely looking result.  Check out the full recipe and easy instructions here -...
5 tags
4 tags
Thomas Prior.
Website - www.thomasprior.com  Blog - www.thomasprior.tumblr.com
8 tags
Beth Hockel.
Beth Hockel's laid back, day to day photography's just gorgeous! As well as producing lovely film and digital photography, Beth also creates amazing collage and mixed media work! www.bethhoeckel.com
5 tags
Watch
Argh! I just adore Vancouver based artist, Sarah Gee, and her newly invented drawing machine! She's taking perfect circles to a new whole level by using a drawing machine that she built herself, out of various household appliances. I'd have never thought that watching somebody's hand control could send you into a meditative trance. Have a look at her website -...
14 tags
TATE.
Yesterday I decided to take a trip to Tate Liverpool, and was pleasantly surprised when I found that the majority of it had changed. The following artists stood out to me the most..  Gerhard Richter.   John William Waterhouse. Andy Warhol. Joan Mitchell. Rene Magritte. Francis Bacon. Balthus. Man Ray. Pauline Boty.
5 tags
war of the light leaks.
6 tags
day out at the zoo.
4 tags
red sky at night, shepherds delight.
6 tags
tea and coffee at the pier.
5 tags
street artist.
6 tags
before and after the film.
6 tags
a day out at the beach.
6 tags
Philip Barlow.
These paintings (yes, paintings) are by South African artist Philip Barlow. Realistic, but not.. Like an old, out of focus photograph. So lovely. Philip started travelling Europe starting from the 90s while developing his talent. He has produced approximately 500 portraits in pastel and charcoal, painted 8 murals and completed around 200 watercolour/pen and ink drawings. He has also...
6 tags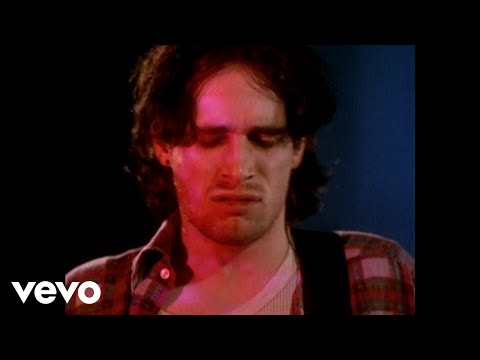 9 tags
Fernanda Montoro.
"I have always been interested in telling stories and expressing myself through visual media. Before photography, I worked as a documentary filmmaker. One day I discovered a Polaroid camera and since then I made the decision to shoot, almost exclusively, with it. My life had changed forever, I realised I had found the perfect means to express myself. The texture,...
6 tags
Maria Elina Mendez
Maria Elina Méndez is an Image and Sound Designer from Buenos Aires, Argentina with a passion for anything to do with the Visual Arts. Working mostly with pencils, Maria creates a sweet little world where 'the animals and people live and dance together in perfect harmony.' There's also an abundance of bears and other furry animals in sweaters and scarves, which is always...
19 tags
The Harvey Girls.
The Harvey Girls is a 1946 wild west extravaganza directed by George Sidney, produced by Arthur Freedand and featuring songs by Harry Warren and Johnny Mercer. It's my second favorite Judy Garland movie (after Meet Me in St Louis) and one which I don't think is remembered or talked about much these days, which is a shame. It's a terrific film which, by the way,...
6 tags
Becca Stadtlander.
Loving Becca Stadtlander's charming illustrations. They are lovely, and you can see more on her website and pick up some cards or prints in her little shop. Beautiful! Illustrated Map of Verona for Jamie Oliver Magazine. Website - www.beccastadtlander.com Shop - www.etsy.com/shop/beccastadtlander
9 tags
6 tags
Photographer Hugh Stewart is one of the best in the business, and the fact that he's based predominantly in Australia is something for the country to be very proud of. His intimate portraits unveil a side of celebrities often hidden; there's a rawness, not so much in style, but in the truth that Hugh Stewart's lens captures. Such a talent has served the photographer well -...
6 tags
I'd been looking forward to watching 'Like Crazy' ever since I watched the trailer for it. So when I found I could watch it online, I was very much geared up! So, that excitement disappeared when I found it was the most painful film I've ever had to sit through. It's the worst piece of indulgent filmmaking that marks everything wrong with what happens when pretentious...
5 tags
Watch
This process of wet plate collodion produces magical results. Photographers who use traditional techniques are indeed a rare bunch, but it makes them more spectacularly beautiful. One of my absolute favourites is Sally Mann, and if you don't know her, shame on you and check her out - www.sallymann.com Also, check out the photographer in this video. His work is just lovely -...
6 tags
Tartelette.
There's no other way to describe it: the weather is actually horrid pretty much everywhere around the United Kingdom at the moment, so while you're inside wrapped up in several layers, here's a tasty food blog to have a flick through: Tartelette. As apples have always been crispy and delicious, I've decided that I'm definitely going to give it a go at making an...
7 tags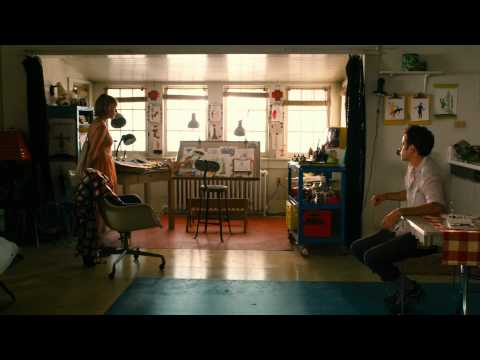 10 tags
Brittany Markert.
As well as being a contestent on America's Next Top Model and modelling for Kalina and Harper's Bazaar, Brittany Markert's fashion/fine art photography is quite lovely! A definite hint of Francesca Woodman in her images.  www.brittanymarkert.viewbook.com
5 tags
Jung Lee.
Neon love letters illuminating the evening landscape. Uhmm, yes?! I absolutely love this text-based work by Korean artist Jung Lee.  www.oneandj.com/portfolio/jung-lee
6 tags
6 tags
9 tags
Recycled Paper.
Who doesn't love a bit of craft?! From shoes to dresses and cameras to typewriters, Jennifer Collier uses paper like you would cloth. but then I saw this… …and fell in love. www.jennifercollier.co.uk
12 tags
Derrick Fielding.
Not long ago I visited a lovely little place called Burscough Wharf in a little village on the outskirts of Liverpool. Local bands were doing their thing there, vintage stalls were  set up and coffee shops were ready for people like me to pounce in demanding coffee. All was good, but watching and photographing artist, Derrick Fielding, as he painted all over the blank walls of the art...
9 tags
Charlotte Caron.
These amazing painted animal masks on photographic portraits are the work of French artist Charlotte Caron.  This series of paintings and photographs try to respond to a form of duality that assumes an animal part by the medium of painting in addition to the runs, mask and portrait to ultimately create an osmosis between the two mediums, so between the animal and the portrait. It's...
9 tags
For The Foodies.
'Little Doodles' are the creations of London based illustrator Kate Wilson, and whether it be the clasp of a quirky handbag being sported by a fashionista on the streets to the perfect cupcake in a patisserie window, the little details that often pass people by play the biggest influence on her work.  Check out her website - http://cargocollective.com/littledoodles ...
9 tags
Michael Graydon.
Michael Graydon's work is oh so very yummy! He captures the houses I want to live in, the yards I want to sit in, the food I want to eat and the weekends I want to take. Michael specializes in homes, gardens, still life and food images for advertorial, editorial and packaging. I find his still life and food photographs my personal favorites, though I also noticed some portrait shots that I...